Contact Us
Office: (956) 761-8123

Office Fax: (956) 761-3898

Hours:

8:00 am - 5:00 pm
Monday - Friday

Brush & Bulky Pick Up
A regular schedule for brush and bulky items was set as part of the City of South Padre Island's efforts to keep the Island looking beautiful and keep streets clear of brush that can become breeding grounds for mosquitos and other pests. Residents may only place brush and bulky items out beginning on the 25th to the last day of each month for collection by Republic Service on the first three workdays of the month.
Brush and bulky items placed out after the last day of the month, may result in fines in accordance with Ordinance 12-16 approved by City Council on December 5, 2012. Commercial accounts must make arrangements for pickup directly with Republic Services.
Brush and Bulky Item Pick-Up Calendar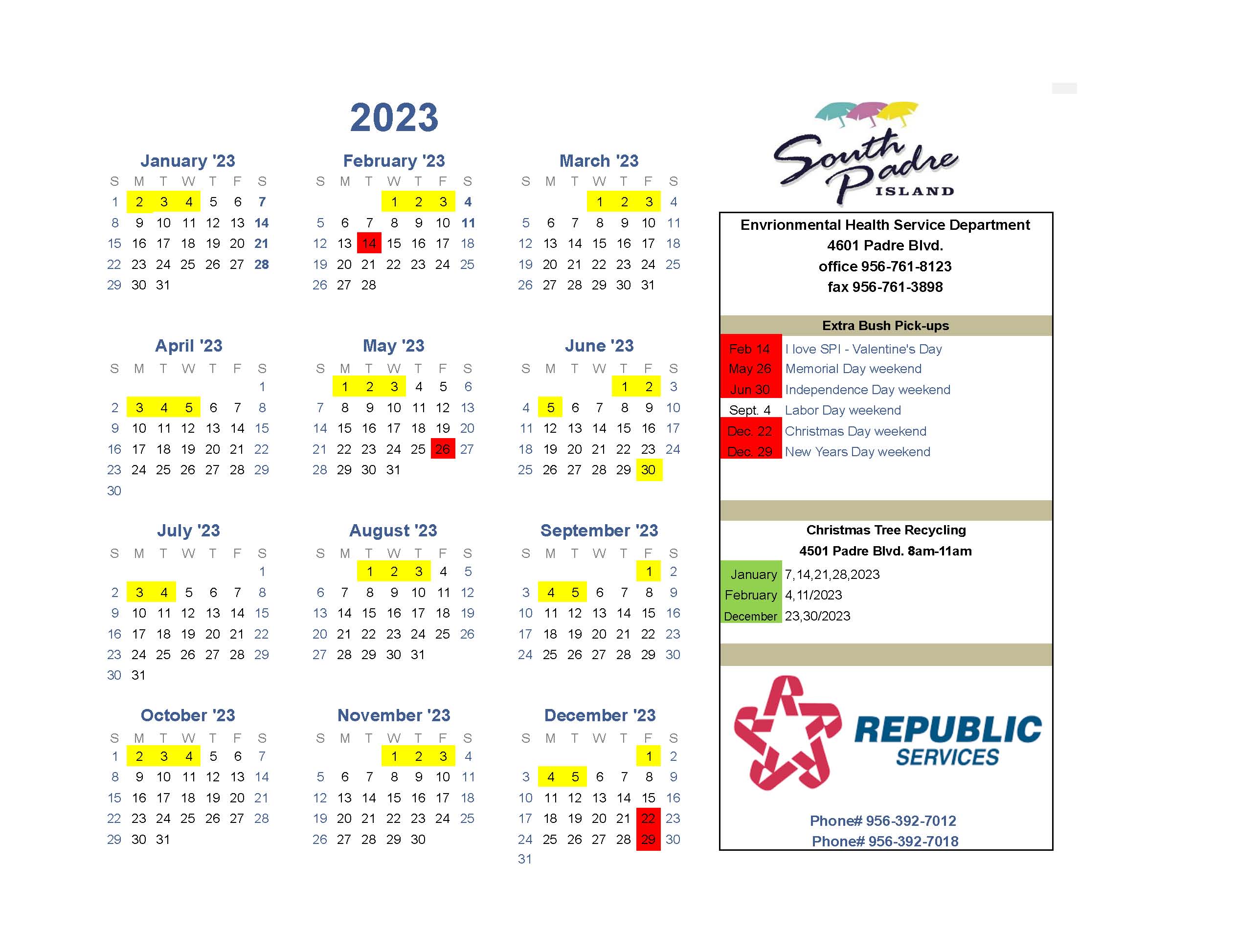 Recent News
SPI Ordinance (15-23)

The South Padre Island City Council adopted an ordinance (15-23) requiring property owners and those responsi...