Dispatch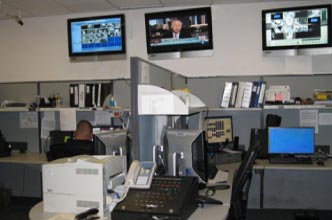 SPI-PD Dispatch Division is responsible for providing assistance to the public and promptly relays the information obtained to the appropriate city division.
Receives, processes and documents all calls for service. Handles our in-house computer aided dispatch (CAD) system, which also intertwines with
Texas Crime Information Center
(TCIC), and the
National Crime Information Center
(NCIC). Works with other agencies and jurisdictions. Maintain rotation/request wrecker log, private vehicle tows and vehicle repossession log.
Sets priorities via independent determination of appropriate actions to be taken concerning incoming calls and directs the appropriate responding units to ensure efficient and timely responses on each call.
Dispatch monitors multiple radios, audio, and visual equipment.
SPI-PD dispatches for:
Police

Fire / Beach Patrol

Medical / EMS

Code Enforcement

The Wave Transit System

Special Events