Chief Doug Fowler's BIO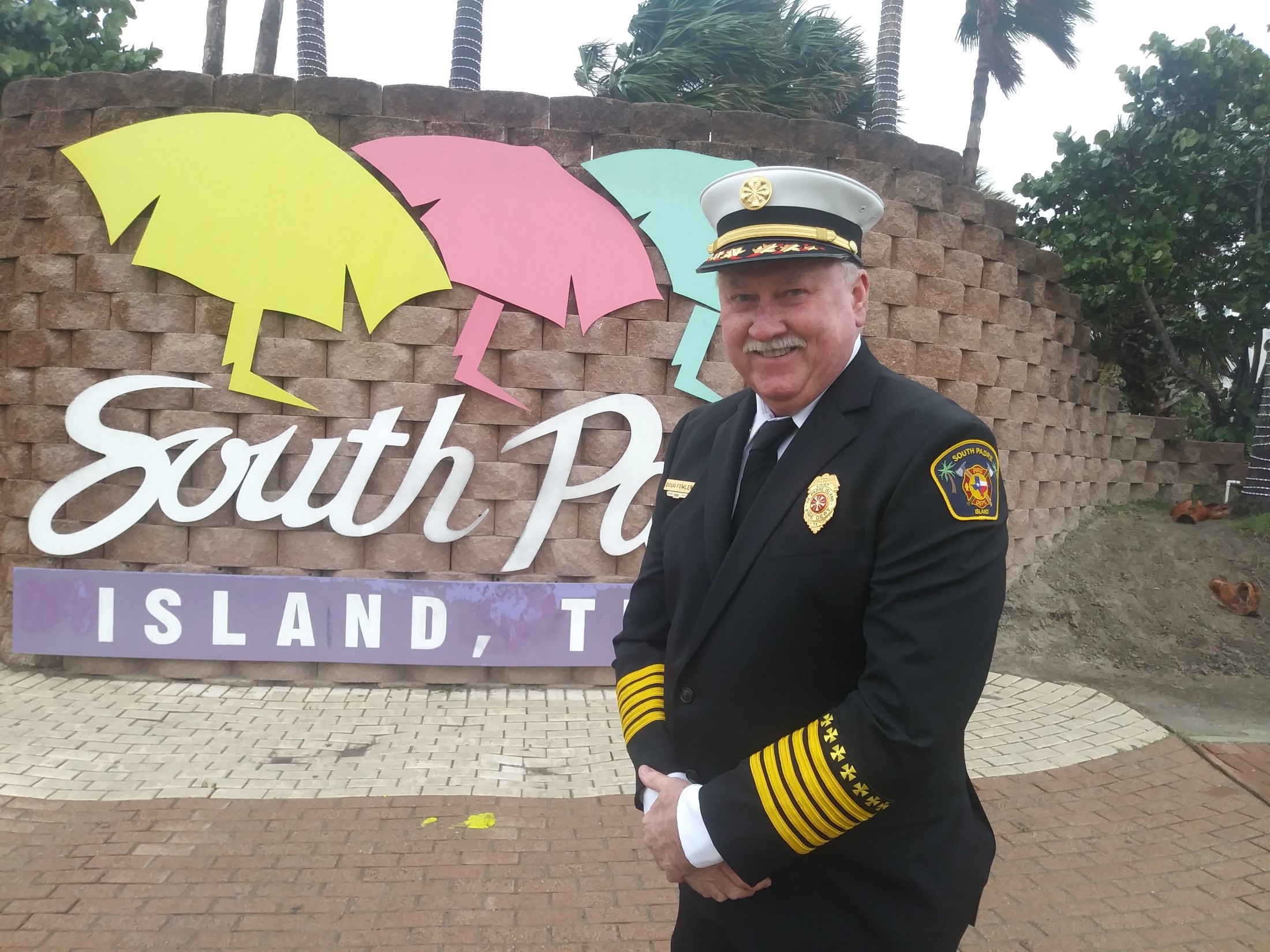 Fire Chief Doug Fowler
Chief Fowler was appointed as the Fire Chief for the City of South Padre Island in February of 2017. He also has responsibilities as the city's Emergency Management Coordinator and overseeing South Padre Island's Beach Patrol Program.
Prior to his appointment as Fire Chief, Chief Fowler was with the Austin Fire Department for 31 years rising to the rank of Assistant Chief. Previous to the Austin Fire Department, Chief Fowler also served four years on active duty in the United States Air Force (as well as seven years in the Air Force Reserve) as a Fire Protection Specialist.
Chief Fowler holds the following degrees/certifications:
Master of Public Administration from the University of Texas at Arlington,
Bachelor of Arts degree from Western Illinois University
Associate of Applied Science degree from Austin Community College
Graduate of the Executive Fire Officer Program through the United States Fire Administration - National Fire Academy
Chief Fire Officer Designee with the Center for Public Safety Excellence
Master Firefighter and Fire Investigator through the Texas Commission on Fire Protection
Chief Fowler and his wife Karen are the proud parents of five - Kira, Jake, Josh, Jesse, and Aly, and the grandparents of two – Brodie and Isabella.
Contact Fire Chief Doug Fowler
Email dfowler@myspi.org
Office: 106 West Retama Street Phone: 956-761-3831