Recycling Hours & Location
The Recycling Drop Off site is located at 4501 Padre Boulevard. Items may be dropped off from 8-11 a.m. every Saturday.
Recycle items include:
Newspaper
Office Paper
Aluminum
Plastic #1 & #2 (rinse, and no bottle caps)
Plastic bottle caps #5
Plastic grocery bags
Ink cartridges
Rechargeable batteries
Phone books
Cardboard (flattened)
To offer better recycling service, please:
compact, crush or break down plastic bottles, cardboard boxes, aluminum cans or any other items that may be reduced
in size remove any food, liquid, metal fasteners, adhesive materials or other items that may contaminate the whole load.
For additional information, please call the Environmental Health Services Department at (956) 761-8123.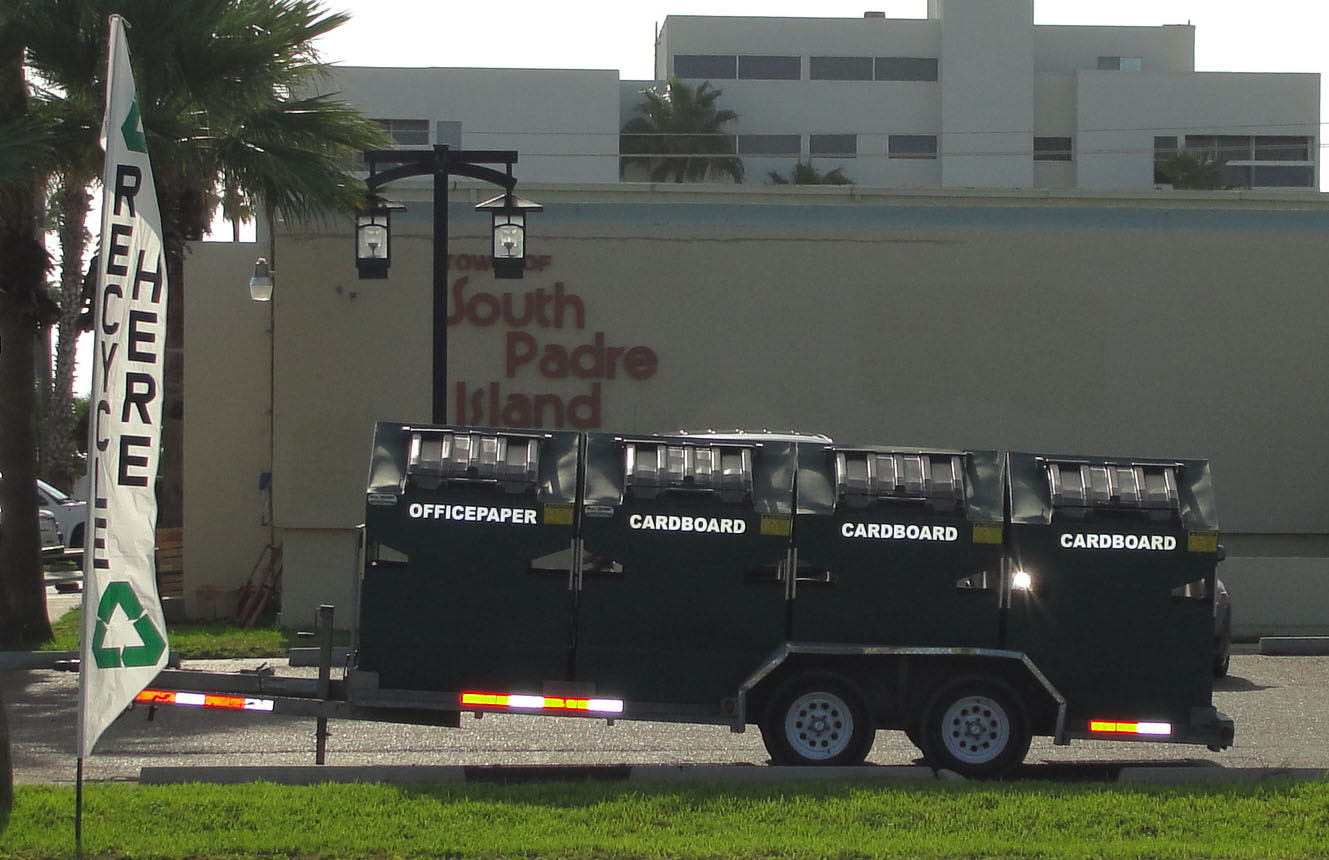 Contact Information
If you have any questions regarding this service, please contact .