A Jailbreak at South Padre!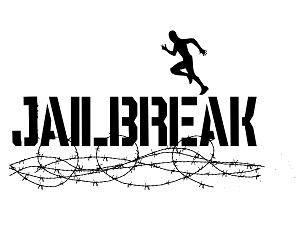 The third annual Jailbreak Beach Escape is on pace to be the largest Island Escape yet! With an estimated 3,000 runners, and thousands more enjoying the festivities as spectators, South Padre Island will be swarming with escapees! On May 3, South Padre Island will once again host the Jailbreak, a 5K adventure run covering 18+ sandy, wet, crazy obstacles followed by a Texas sized beach party at Clayton's Beach Bar and Grill. A portion of the proceeds will benefit local students through the Stars Scholarship Fund.

New Additions to the Jailbreak Beach Escape:
-Dirty Rascals Adventure Run, an obstacle run for kids 4-6 and 7-13! Watch kids' confidence and self-esteem literally grow with each obstacle they conquer!
-Road Less Traveled, an optional bonus section of 1-2 miles over grit testing obstacles!

Event Info:
Date: Saturday, May 3, 2014
Time: kids wave starts at 8:30am, final adult wave at 12pm
Place: Andy Bowie Park/Clayton's Beach Bar and Grill
Special Note: Get off your ass and run!

About Jailbreak Race Events
Jailbreak Race Events was founded in 2010. It has quickly grown from an individual event in DFW to the "Largest Running Series in Texas". The goal of Jailbreak Race Events is to help Texas become the healthiest State in the Country by providing fun and unique events for people to train for and participate in!

About Stars Scholarship Fund
Stars Scholarship Fund is dedicated to providing successful futures for local students. Stars was established to offer students an equal opportunity for advancement in higher education. Scholarships provide deserving students the ability to achieve success at the college of their choice.