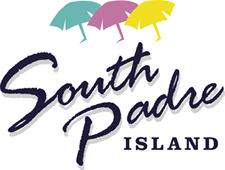 City of South Padre Island
January 17-23, 2012

For more information or if you have any comments or questions please contact
Info@MySPI.org
.
---


At a Glance



"I LOVE SPI" Campaign


In an effort to capture and maintain the beauty of South Padre Island, the City is introducing the "I LOVE SPI" campaign. The campaign was approved on Wednesday, January 12, 2012 during the City Council meeting with all members embracing the idea. The campaign's focus day is on Saturday, February 11, 2012, to capture the spirit of Valentine's Day as we show our love for South Padre Island.

The "I LOVE SPI" campaign encourages all residents to keep their lots clean by maintaining behind fences, utility easements, trimming trees, mowing yards and bringing all debris to the front of their property for collection. We ask all residents to take advantage of this wonderful campaign by starting today! Allied Waste will pick up all debris on Saturday, February 11th, 2012. This is a good way to beautify the Island and reduce fire hazards. Last year, the South Padre Island Fire Department responded to numerous calls related to fires caused by unmaintained lots with debris and litter.

In addition to fires, the debris, litter and lack of maintenance in utility easements or other areas of a property can cause service outages and delayed repairs. Those who maintain easily accessible utility easements often receive expedited service repair times because issues are easier to locate and resolve.

"We hope all residents express their love of SPI and participate to make this campaign a success by assisting us and keeping South Padre Island Beautiful," said Environmental Health Services Director, Victor Baldovinos.

In December of 2011, the City Council passed an ordinance regarding the cleaning and maintenance of weedy lots that now encompasses the entire island. Participating in the "I LOVE SPI" campaign will beautify the Island while also helping individuals comply with the new ordinance.

For more information please contact the Environmental Health Services Department at (956) 761-3226.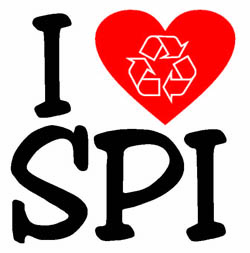 Municipal Court Offers an Amnesty Period


The City of South Padre Island Municipal Court has declared January 16th through the 27th, 2012, as an amnesty period. Individuals with outstanding warrants are urged to make arrangements with the court to resolve their delinquent fines. During the amnesty period the Failure to Appear fee will be waived on each warrant.

Individuals should take advantage of this opportunity to clear their record of any outstanding warrants with the City of South Padre Island Municipal Court. Failure to voluntarily resolve the delinquent fines will result in the execution of warrants by the South Padre Island Police Department. Please contact the Municipal Court at (956) 761-3225 for additional information.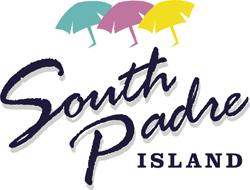 Online Auction


The City of South Padre Island will auction several items online from January 16th to the 30th, 2012. All action items can be viewed online at the Renee Bates website at www.renebates.com.











Local Pet Lovers & Friends of Animal Rescue Featured in Magazine


When the Texas Health Department ordered a local shelter to drastically lower its numbers, nearly 400 dogs and cats needed to be placed -- and fast.

That's when Catherine Carter, along with a small group of like-minded people, co-founded Friends of Animal Rescue. It is also when, Catherine says, "We got busy. The entire community came together."

All told, 389 at-risk animals were spayed or neutered and placed in forever homes. Friends of Animal Rescue, which now has 30 volunteers, has since launched a pilot program with the city to reunite lost pets with their owners.

To read the article in its entirety, please <click here>

- Article by Cathy Scott in the January/February 2012 edition of Best Friends magazine.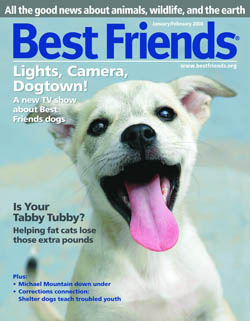 Spring Break Job Positions


In preparation for the 2012 Spring Break season the City of south Padre Island has the following temporary/part-time job vacancies:


Beach Rescue Technician

Code Enforcement Inspector

Maintenance - Public Works

Police Officer

Traffic Control

Transport/Jailer

For more information or to download an application please <click here>. Deadline to apply is February 14, 2012. At 5:00 p.m.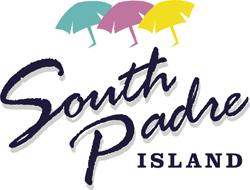 ---

Recycling


Recyclable items can be taken to Island Baptist Church every Saturday from 8:00 AM to 11:00 AM.

Items that can be recycled are:

Newspaper

Cardboard

Office Paper

Aluminum

Tin

Plastic
To offer a better recycling service please:

Compact, crush or break down plastic bottles, cardboard boxes, aluminum cans or any other items that may be reduced in size. This helps us use the most amount of space in the bins.

Remove any food, liquid, metal fasteners, adhesive materials or other items that may contaminate the whole load.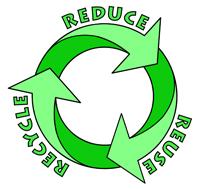 Toastmasters Wanted


The Islanders Toastmasters International Club is now open to the public and invites all to participate and develop valuable communication and leadership skills. "The Islanders" meet every Thursday at 12:00pm at the City Hall Board Room. For more information call Vice President of Membership, Cynthia Jezek at (956) 761-1358 or by e-mail at Cynthia@JezekLaw.com. Come and check out the Toastmasters' experience.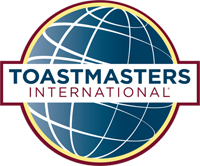 ---

If you would like to report a rumor or misinformation being spread in the community please vist the City's Rumor Watch service.
---


Calendar of Events
| | | | |
| --- | --- | --- | --- |
| Date | Event | Location | Time |
| Jan. 18 | Parks, Recreation & Beautification Committee | City Hall Board Room | 9:00 AM |
| Jan. 18 | City Council Regular Meeting | City Hall Board Room | 5:30 PM |
| Jan. 19 | Islanders Toastmasters Club Meeting | City Hall Meeting Room | 12:00 PM |
| Jan. 19 | Planning & Zoning Commission | City Hall Board Room | 3:00 PM |
| Jan. 19 | Historic Preservation Commission | Paragraphs Bookstore | 5 PM -8 PM |
| Jan. 20-23 | SPI Market Days | SPI Convention Centre | 9 AM -5 PM |
| Jan. 23 | Farmers Market | The Shores | 11 AM -1 PM |
Upcoming Events
| | | | |
| --- | --- | --- | --- |
| Date | Event | Location | Time |
| Jan. 25 | Winterfest | Schlitterbahn Beach Waterpark | 10 AM - 6PM |
| Jan. 26 | Voxare String Quartet in Concert | SPI Convention Centre | 7:30 PM |
| Jan. 27-28 | Ladderball Tournamnet | Water Tower Park | 12 PM - 5 PM |
---