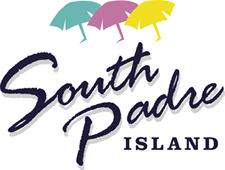 City of South Padre Island
November 1-7, 2011

For more information or if you have any comments or questions please contact
Info@MySPI.org
.
---

At a Glance

EMS Ambulance


The City now has two ambulances that have been inspected and have received certification to respond to South Padre Island residents and visitors. The second ambulance was purchased used from the City of Port Isabel.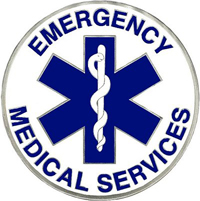 Mexican Handicraft Fair


Come see the richness and diversity of the Mexican crafts at the Mexican Artisan Craft Fair. The fair will take place from November 4th to the 6th at the South Padre Island Convention Centre with business hours from 10 am to 4 pm on November 4th and 5th, and from 10 am to 3 pm on November 6th. The fair will feature handmade crafts including: silver, leather, rugs, pottery, textiles, candy, breads, and many other items.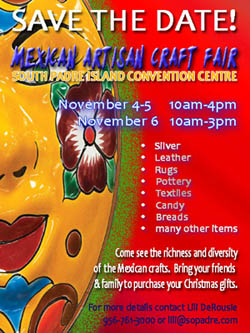 Girl Scout Tour


On Thursday evening, October 27, 2011, the local Girl Scouts Troop visited City Hall and met with members of the City staff. The girls were given a tour of the fire and police stations and got an opportunity to ride in the new ambulance. The girls also got the chance to re-create a City Council meeting and make important decision for our City just as the Mayor and Council members do.

To view a picture gallery of the Girl Scout visit please click here.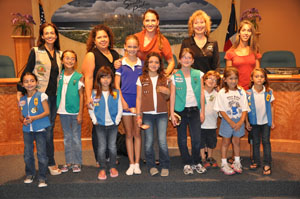 Sand Castle Trail


Master Sand Sculptors from as far away as Singapore, the Netherlands, Canada and Florida have been creating semi-permanent sand sculptures all over South Padre Island as part of the Sand Castle Trail initiative approved unanimously by the City Council on October 5th, 2011.

The sculptures feature a variety of themes including Angry Birds, a large pelican, a surfer, a giant floppy-eared stuffed bunny, The Turtle Lady Ila Loetcher and a musical band of fish.

The Sand Castle Trail sculptures join an ever growing list of semi-permanent sand sculptures created and maintained by local sculptors such as Lucinda Wierenga "Sandy Feet", "Amazing" Walter McDonald and Dennis Barrett. The semi-permanent sculptures are created with a mixture of local sand, clay and Elmer's Glue. Once complete, the sculptures resemble a concrete like texture that permits them to stand for approximately one year.

"South Padre Island is the Sand Castle Capital of the World! I want to cover the place up with awesome sand sculpture that residents and island visitors alike can seek out and enjoy," said trail founder Lucinda Wierenga.

The Sand Castle Trail sculptures can be seen at City Hall, Turtle Lady Park, Water Tower Park and other various locations around the City. For more information and locations please visit www.sandcastletrail.com.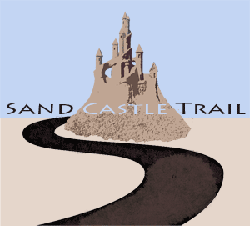 Turtle Lady Birthday Party


On Sunday, October 30th, 2011 the City of South Padre Island Parks, Recreation, and Beautification Committee hosted the 107th Birthday Party for Isla Loetscher "Turtle Lady". Attendees' paid tribute to the Sea Turtle Lady and her Legacy on her 107th Birthday Party.

To view a picture gallery please click here.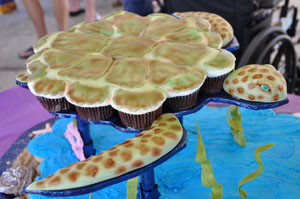 Purple Heart Memorial Trail Dedication


Please join Eddie Lucio Jr, Texas State Senator, J.M. Lozano, Texas State Representative, Mayor Robert N. Pinkerton Jr., the City of South Padre Island City Council Members and the Military Order of the Purple Heart, Texas Chapter for the dedication of the Rio Grande Valley Purple Heart Memorial Trail.

The dedication will be on Friday, November 11, 2011 at 2:30 pm at Schlitterbahn Waterpark (33261 State Park Road 100).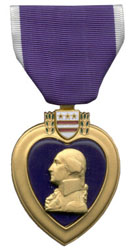 ---

Recycling


Recyclable items can be taken to Island Baptist Church every Saturday from 8:00 AM to 11:00 AM.

Items that can be recycled are:

Newspaper

Cardboard

Office Paper

Aluminum

Tin

Plastic
To offer a better recycling service please:

Compact, crush or break down plastic bottles, cardboard boxes, aluminum cans or any other items that may be reduced in size. This helps us use the most amount of space in the bins.

Remove any food, liquid, metal fasteners, adhesive materials or other items that may contaminate the whole load.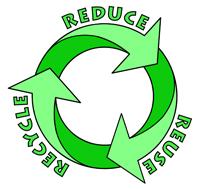 Toastmasters Wanted


The Islanders Toastmasters International Club is now open to the public and invites all to participate and develop valuable communication and leadership skills. "The Islanders" meet every Thursday at 12:00pm at the City Hall Board Room. For more information call Vice President of Membership, Cynthia Jezek at (956) 761-1358 or by e-mail at Cynthia@JezekLaw.com. Come and check out the Toastmasters' experience.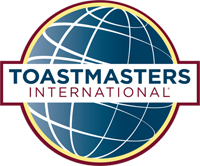 Emergency Information


The hurricane season has started and Emergency Information is vital. There are 4 different ways on how to stay informed during a storm. You can be informed by TEXT, just simply text WEATHER to 80565. By NEWSLETTER, just subscribe by going to the "STAY INFORMED" tab at www.MySPI.org, or by sending an email to dan@sopadre.com with the subject "Subscribe". On FACEBOOK, just simply go to www.facebook.com/SouthPadreIslandEmergency. And by PHONE, just call 1-800-OKPADRE (757-2373).








Mosquito Spraying


If weather permits the Environmental Health Services department will be spraying for mosquitoes every night as needed. For more information contact Environmental Health Services Director, Victor Baldovinos at (956) 761-3226.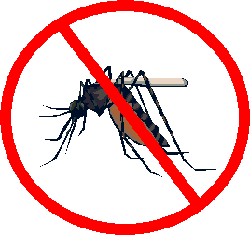 ---

Found Cat on South Padre Island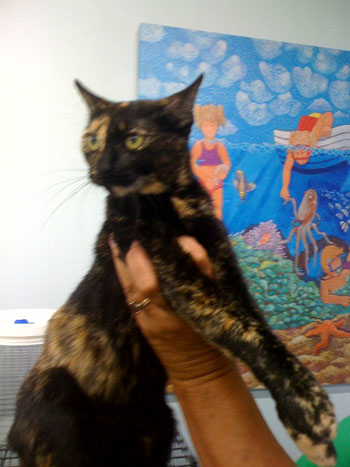 This young tortise shell cat was found by SPI Code in the area of 4600 Padre Blvd.
If this is your cat please contact Friends of Animal Rescue at 956-772-1171

---


Current Rumors
If you would like to report a rumor or misinformation being spread in the community please vist the City's Rumor Watch service.
---


Ideas in Discussion
The City uses an idea sharing service that is provided free by IdeaScale. The service is community driven and intended to derive ideas that benefit the entire community with possible solutions or steps to accomplish them. You can view and submit ideas by visiting
MySPI.IdeaScale.com
.
---


Calendar of Events
| | | | |
| --- | --- | --- | --- |
| Date | Event | Location | Time |
| October 2 | Convention Centre Expansion Task Force | City Hall Board Room | 10:00 AM |
| October 2 | City Council Work Shop | City Hall Board Room | 2:00 PM |
| October 2 | City Council Regular Meeting | City Hall Board Room | 5:30 PM |
| October 3 | Islanders Toastmasters Club Meeting | City Hall Meeting Room | 12:00 PM |
| October 4-5 | South Padre Island SPLASH | | |
| October 4-6 | Mexican Handicraft Fair | SPI Convention Centre | 9:00 AM |
| October 6 | World Championship Shrimp Cook-off | Port Isabel | 10:00 AM |
| October 6 | Farmers Market | The Shores | 11:00 AM |
---